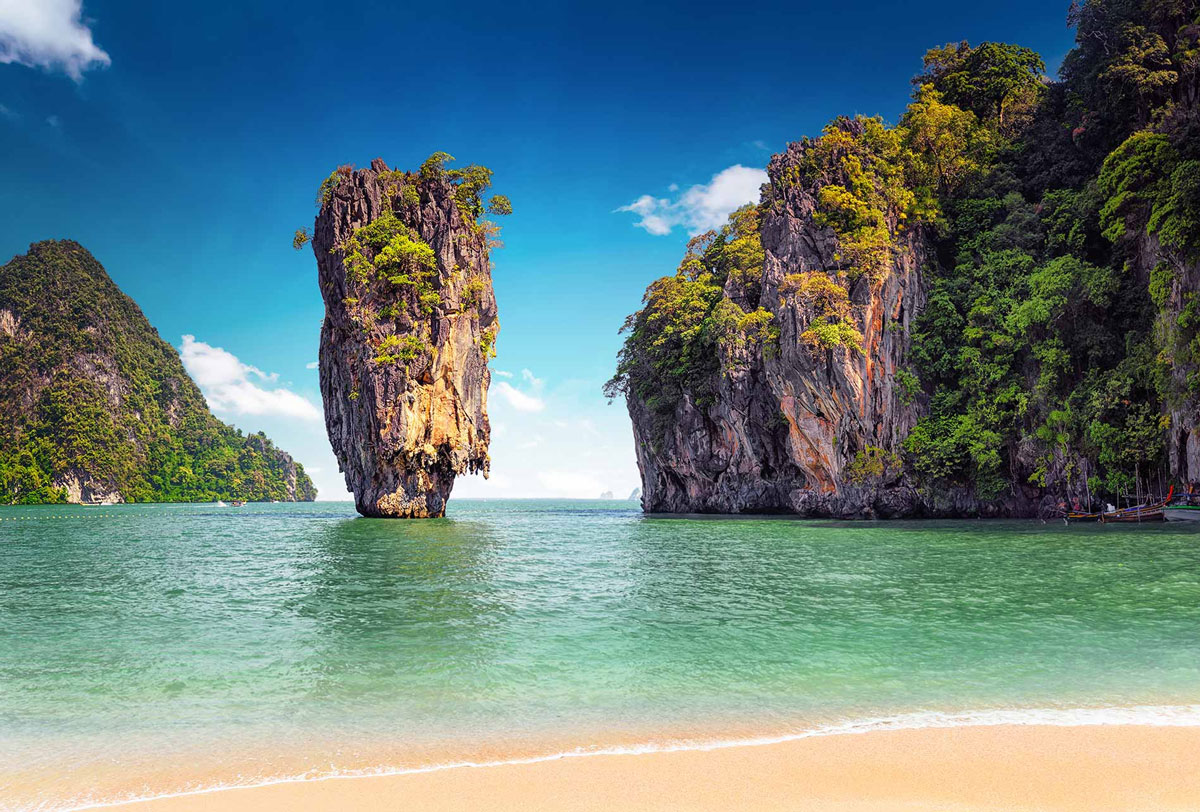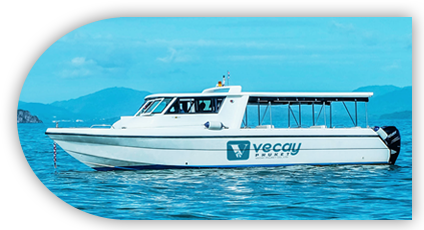 Koh Tapu (James Bond Island)
Koh Tapu is a tall isle which the peak is 20 meters tall above the sea level.
The island is located in Phang Nga Bay. It has become a famous landmark of Phang Nga Bay for the visitors worldwide since it was shown in the James Bond movie "The Man with the Golden Gun". Well known as the James Bond Island since then.
Transportation:
30,000 THB/Boat Max. 10 persons (Additional person is charged THB 1,000 per person)
Everyday
10:00 - 15:30 Hrs.
Check in
Depart from Ao Po Grand Marina
&nbsp
(Visit 5 places, depending on weather conditions.)
- Arrive at Phang Nga bay, Phanak Island and go sightseeing the sea caves
- Visit Thalu Mountain and go kayaking through sea caves (Additional persons are charged 500 THB / 2 persons)
- Explore through the limestone cave, stalactite and stalagmite
- Have lunch on the beach
- Visit James Bond Island or (Tapu Island) and Kao Ping Kan
- Stop off at the Floating Village with local shopping
&nbsp
Arrive at Ao Po Grand Marina
Lunch boxes, soft drinks, life jackets and entrance fee
Depending on weather conditions
or related unexpected situations.